Traditionally conceived as work environments, we are used to thinking of them more like modern, technical and functional offices rather than homes.
The new MEETING ROOMS have instead changed over time, becoming multifunctional spaces, not just linked to business but also to entertainment.
Currently seen in restaurants and hotels where they can host small banquets or private parties, the new MEETING ROOMS become an integral part of the public areas and are equipped with attached waiting rooms. Real private apartments, welcoming, luxurious and relaxing.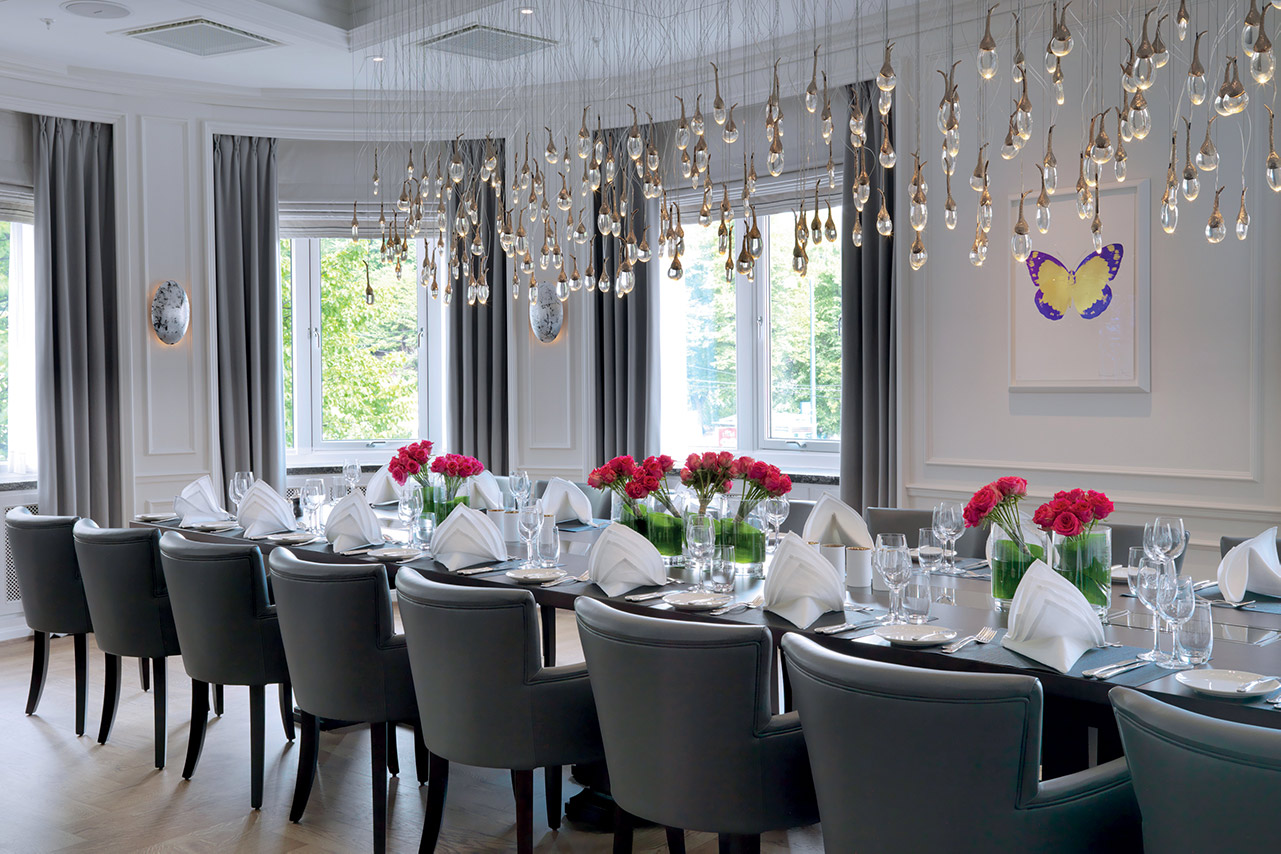 A perfect example of this is the meeting room at the 5* Continental hotel in the center of Oslo, which is accessed through a large hall with soft corner sofas and large armchairs and where the long table surrounded by our MEETING armchairs is an integral part of it, giving rise to perfectly articulated spaces both for intimate and exclusive entertainments and for business meetings.
YOU CAN DOWNLOAD HERE OUR THEMATIC BROCHURE ON MEETING ROOMS IN AN INTERACTIVE PDF FORMAT
OR VISIT OUR BOOK LOUNGE TO FIND OTHER INTERESTING TOPICS